Did you know that a home is burglarized every 15 seconds and over 2 million burglaries take place in the U.S. every year? Now think about if you have the necessary equipment to protect your home, family and property. The emotional and financial toll of a burglary can be devastating. Think about the peace of mind that comes with having a quality burglar alarm system.
Burglar alarm systems create a virtual and physical barrier around your family and property. Door Guard Security offers top quality affordable burglar alarm systems throughout many parts of Baileys Harbor including systems that will notify you of alarm detection, temperature, humidity and other features that can be wireless and you can even use your smart phone or tablet to monitor. Our burglar alarms operate through door and window contacts, pool alarms, motion detectors and other ways. The wide selection of burglar alarm technology is offered through wireless and/or hard-wired with signal such as horns, strobes and sirens. So let us help you feel more secure by speaking to one of our alarm professionals at Door Guard Security.
Protect your Baileys Harbor Home from a Potential Burglary
If you are not considering a burglar alarm because you think it costs too much, consider that the average U.S. burglary results in over $2,000 worth of lost valuables, not counting the emotional costs. When you consider this, a reliable burglar alarm system from Door Guard Security is worth the investment. We carry a large selection of home security burglar alarms, security cameras and fully-equipped burglar alarm systems. Our products are cutting-edge alarm systems from Fire-Lite Alarms, Honeywell and Interlogix.
Questions regarding Home Alarm Systems
Give Door Guard Security a call at 920-743-7573 or complete our contact form to find out more information about the benefits of buying a Burglar Alarm System.
When choosing a burglar alarm system, give Door Guard Security a call. We provide service to the entire Door County area including the cities of Baileys Harbor, Egg Harbor, Ellison Bay, Forestville, Little Sturgeon, Sister Bay, Sturgeon Bay.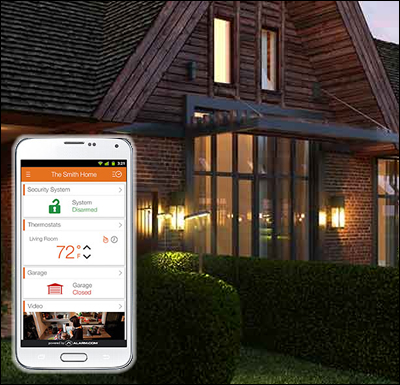 FREE ESTIMATES
920-743-7573